The COVID-19 coronavirus pandemic triggered a wave of office companies switching to remote work. This format is used by schools and universities.
We collected expert advice on how to properly organize work at home.
Tip 1: Don't work in the bed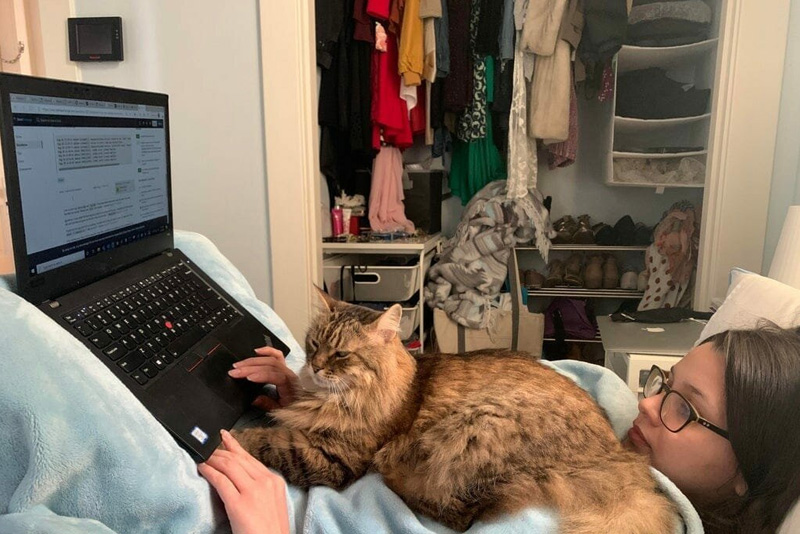 Tips for working from home: don't work from bed
Experts recommend strictly defining the workplace at home. This can be a table or a corner in a room where you should only be during business hours.
Psychologists say that this way a person will associate this place with the working mood. That is why it is not recommended to perform tasks lying on the couch: there is a high risk that at this time a person will fall asleep, and in their spare time thoughts will be anxious because of the same working moments.