There are restaurants that people are willing to wait in line for weeks and travel hundreds of kilometers to visit. And when the dish also looks attractive, customers get double the pleasure of eating and are willing to pay more.
Mushroom from Japanese Inua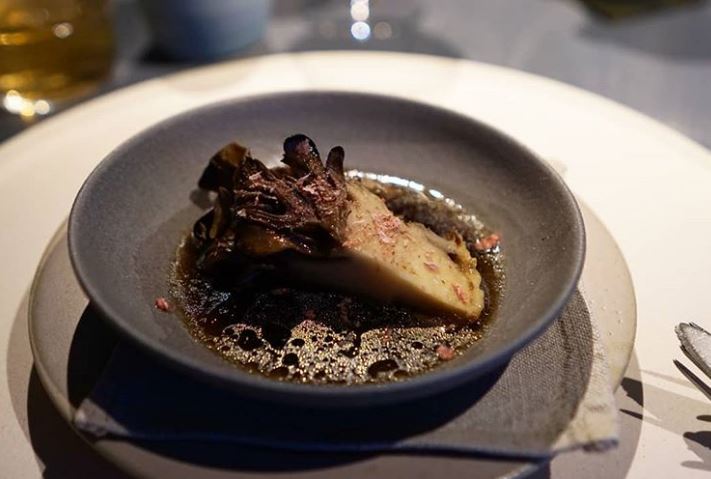 In the Japanese restaurant Inua, Maitake mushroom is aged for 5 days, smoked on cherry chips for another 3 days and stewed in miso, and then served with sakura petals preserved in salt. The restaurant became the owner of two Michelin stars 2 years after opening thanks to the German-born chef Thomas Froebel.
2. Kombucha from Spanish Mugaritz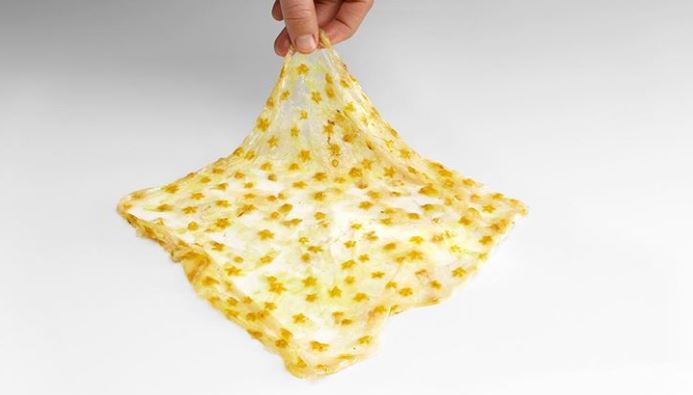 Kombucha with flowers is one of the dishes that surprise in the Spanish Mugaritz, which took the 7th place among the best restaurants in the world. Dessert is offered as part of the menu, exciting curiosity: in addition to Kombucha, black banana with shrimp is next to oyster ice cream.
3. Tacos from Frida in Mexica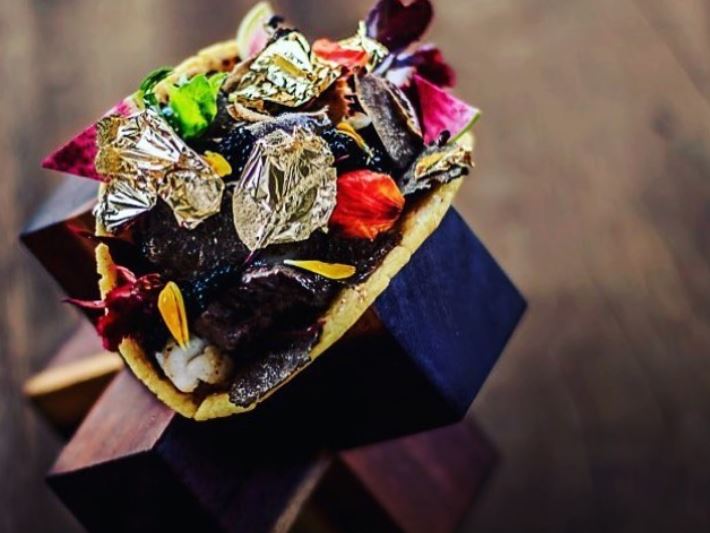 The world's most expensive Mexican Taco consists of langoustine, Kobe beef, albino Beluga caviar and brie cheese with black truffle. The dish is served by Frida restaurant in the Mexican resort of Grand Velas Los Cabos.
4. Chicken in soy sauce from Singapore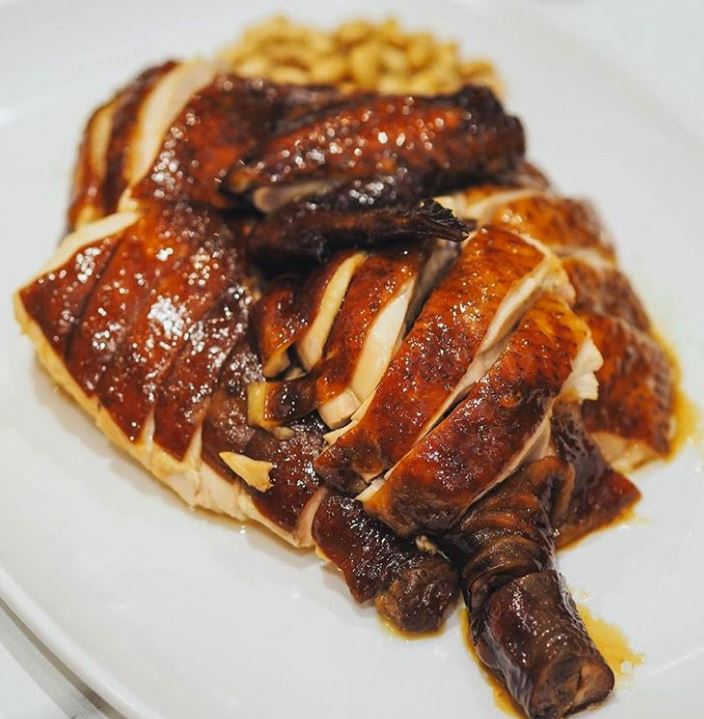 The cheapest Michelin — starred restaurant is Hong Kong Soya Sauce Chicken Rice and Noodle. He became famous for his signature dish of chicken in soy sauce served with rice, which costs only $ 2.2. after receiving the award, there were queues at the restaurant where you can stand for 2 hours. But owner Chan has no plans to raise prices for his dishes: "It's not fair to raise them just because I won a star."
5. 2 kg steak from Texas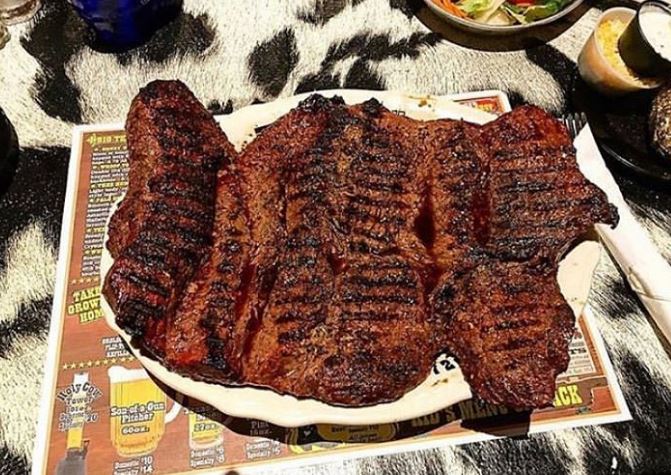 A Texas restaurant offers its signature dish, a steak that weighs 2 kg, for free. Anyone who can eat a whole serving in just 1 hour will not need to pay the $ 72 bill.
6. Dessert of berries and beets in Spanish Mugaritz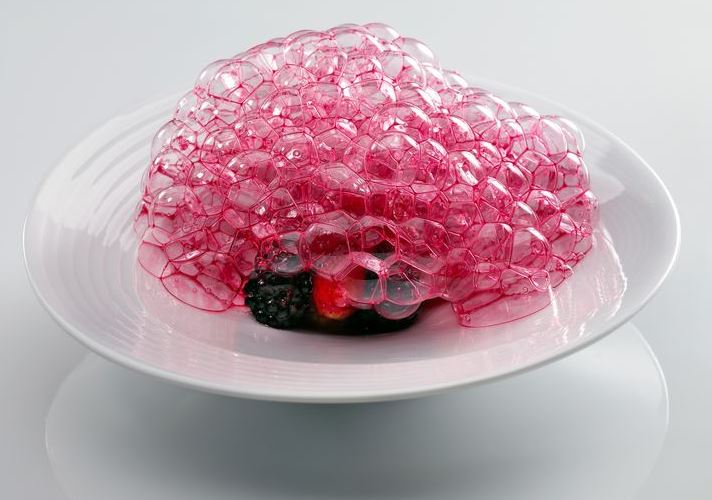 It took chef Andoni Luis Aduriz a year of experiments to create voluminous edible bubbles made from sun-ripened berries and beets.
7. Salad "Gargoil" from French Bras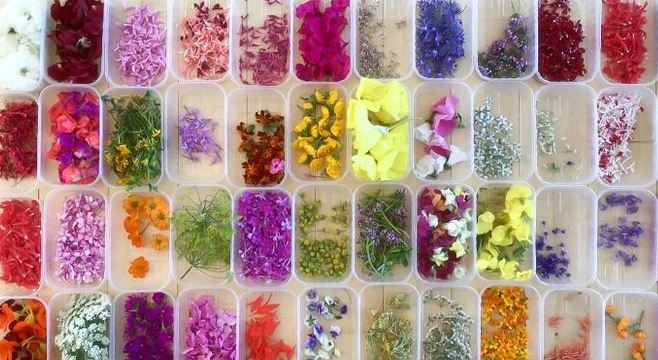 The Bras restaurant in France uses up to 60 ingredients for a single dish: petals, vegetables, flowers, seeds, each of which is prepared separately. The components change depending on the season. For example, a salad may contain fern, cucumber grass, rockambole, clover, cauliflower stalk, peas, nasturtium, pumpkin tortilla, Welsh onion, pink radish, tomato, spring onion, Alpine fennel, porcini mushrooms.
8. Desserts of Mickey & Monkeys restaurant in Saint Petersburg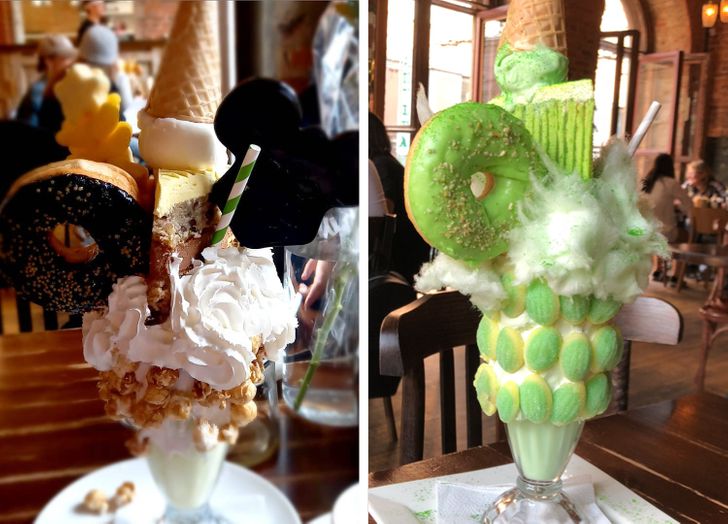 Giant overshakes are the hallmark of the place on Gorokhovaya street, where it is difficult to find a table at any time of the day. If you are going to visit Mickey & Monkeys, try to be really hungry to get not only aesthetic pleasure from a huge dessert containing about 900 calories.
9. Coffee in carrots instead of a Cup from the Australian Locals Corner
The Australian restaurant likes to make coffee, as well as present it in the most unusual dishes. In addition to carrots, it is served in Apple and avocado.
10. Tapioca with coconut and cancer from the Brazilian D. O. M.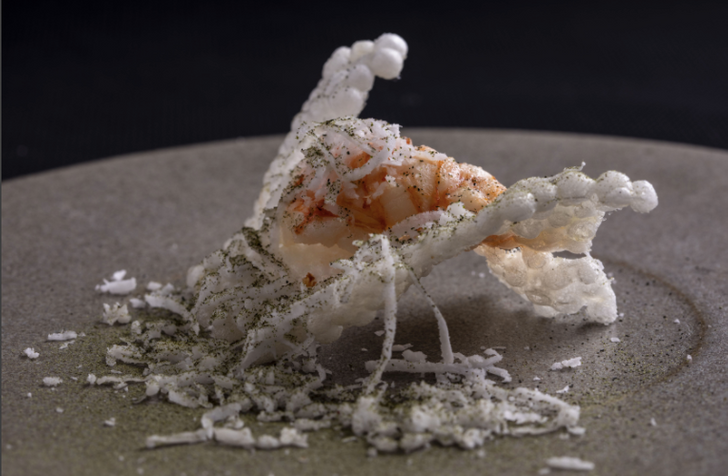 The unusual dish was created by Alex Atala, the chef of the D. O. M restaurant, which is awarded two Michelin stars. Alex fights to preserve the Amazon rainforest and protect the rights of indigenous peoples. The restaurant's menu even includes a traditional baniwa ingredient — the Amazon ant.