Twitter users found out how much actress Bella Thorne earned in a day on the platform for paid content OnlyFans, and reacted ambiguously. In addition to jokingly envious posts, the celebrity has received a significant portion of criticism — and it's not just that she doesn't publish Nude photos and videos.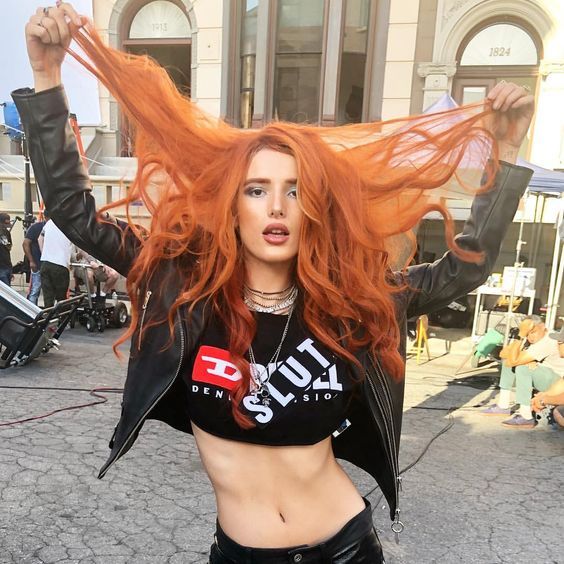 Bella Thorne, a 22-year-old American actress, singer and model, revealed that she is joining OnlyFans, on August 19. This platform allows users to buy content from its creators, and, as a rule, for a certain amount of money, people get candid shots. Some commentators then doubted that the subscription will pay for itself, but despite the criticism, in a matter of days, Thorne's wallet has become significantly heavier thanks to OnlyFans. The Los Angeles Times reported on August 25 that in less than a week, thanks to the service, Bella earned $ 2 million.
At the same time, according to Page Six, one million dollars (75.6 million rubles) of this money thorn received for the first 24 hours of presence on the site. The publication reported with reference to a representative of OnlyFans that the actress is the first of the content creators on the platform who managed to collect such a sum in a day.
Bella joined the service not only for the sake of earning money. The girl told the LA Times that she is going to invest the money received in this way in her production company and send it to charity. In addition, based on the words of the star, she uses the site for a kind of research OnlyFans, which will be reflected in the upcoming film by Sean Baker — Thorne intends to play in it.
Bella Thorne's earnings became a popular topic on English-language Twitter and broke into the trends of the social network. The reaction of many users was expected: they were hurt by the realization of their financial situation.
But many Twitter users took the news badly — and it's not about envy.
A large part of the outraged people were girls who, according to their Twitter profiles, earn money on OnlyFans (or other services) with the help of explicit shots. They were dissatisfied with the fact that Thorne allegedly takes their bread, and the fact that the actress receives large sums from the platform, even without showing photos and videos of 18+.